Extract and analyze data from any document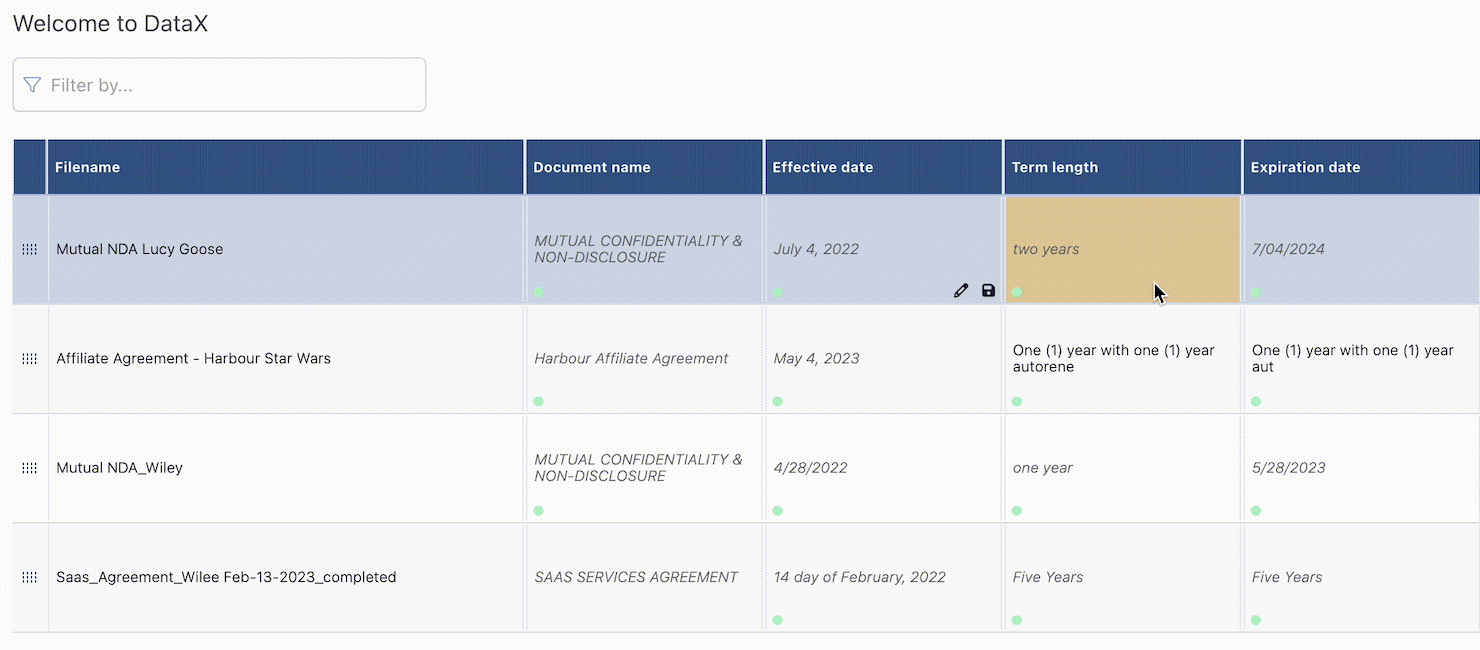 Using AI DataX calculates and highlights desired information inside your documents. In just a few seconds, results are compiled into a table of key information for each file. Choose from our data-point suggestions or write your own requests - then see the information fly in!
Take the quick steps below to get started!
Upload your document(s) on the left - you can choose from either from your current Harbour Library, or upload new files from another source
Select the data points you wish to extract on the right.
If desired, type your own custom data-point.
Let the data extraction begin!
See these steps in action below: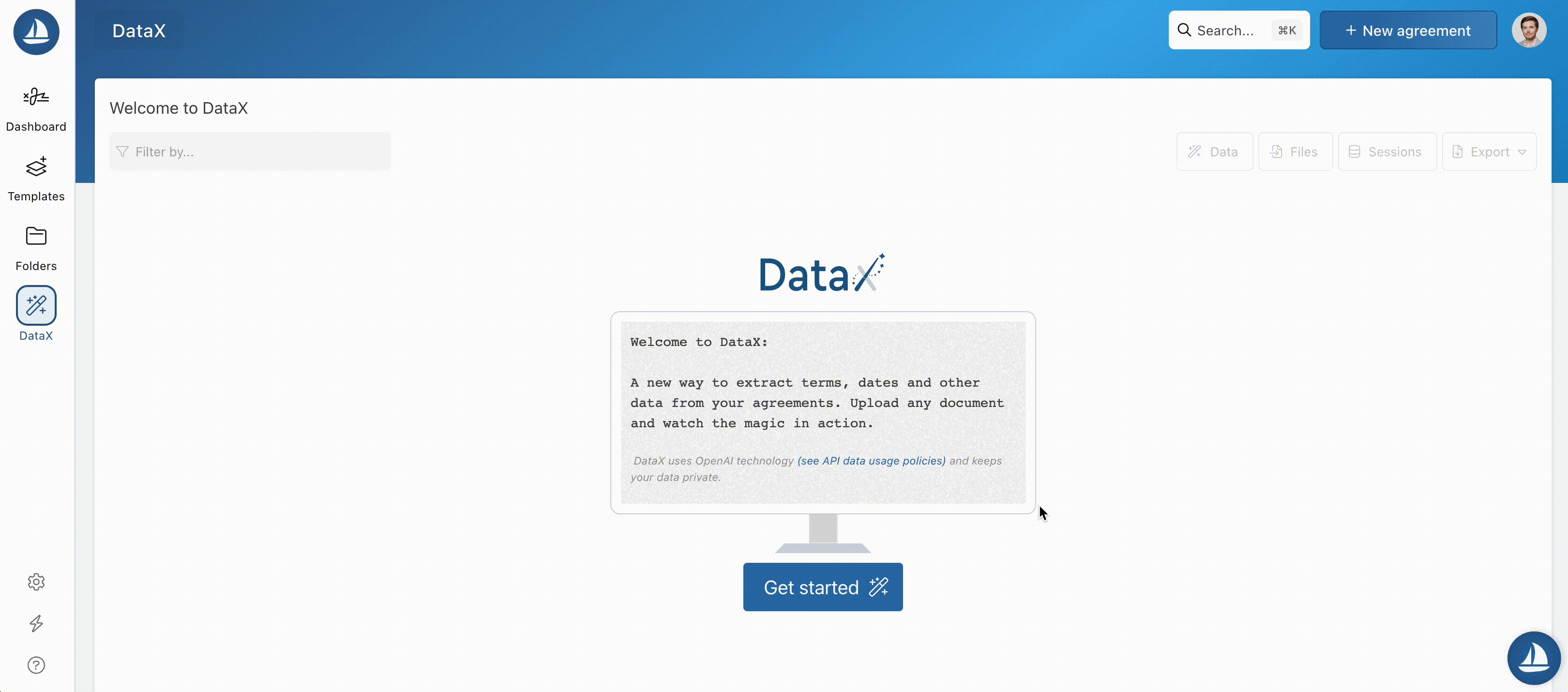 Tips:
All data points are editable. When you click on any cell, the document will appear on the right with that exact body of text highlighted. You can edit the text if it's not quite right or save it as-is.
Each cell shows a confidence level either green for high or red for low. This is an indication of how sure we are that the data extracted is exactly what you expect. It is recommended to click into any cell marked as low confidence and review or adjust the data. Note, as you use the tool it will learn more so confidence levels will increase with usage.
DataX sessions can be saved at any time, and reaccessed through your Library shortcuts.
Data can also be exported to CSV or Excel.