How do I create QR codes in Harbour?
Every time you create a link, a QR code is automatically generated too! You can customize the color and logo, and access the QR code at any time via your dashboard.
Accessing QR codes
There are two places where you can access the QR code to edit/download:
1. In the success modal, that appears when you first create a link, click Show QR Code.


2. On the dashboard, in the actions menu click the QR Code button.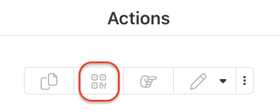 Managing QR codes
In the QR modal you can customize the color and logo. Once done, you can then download or copy the QR.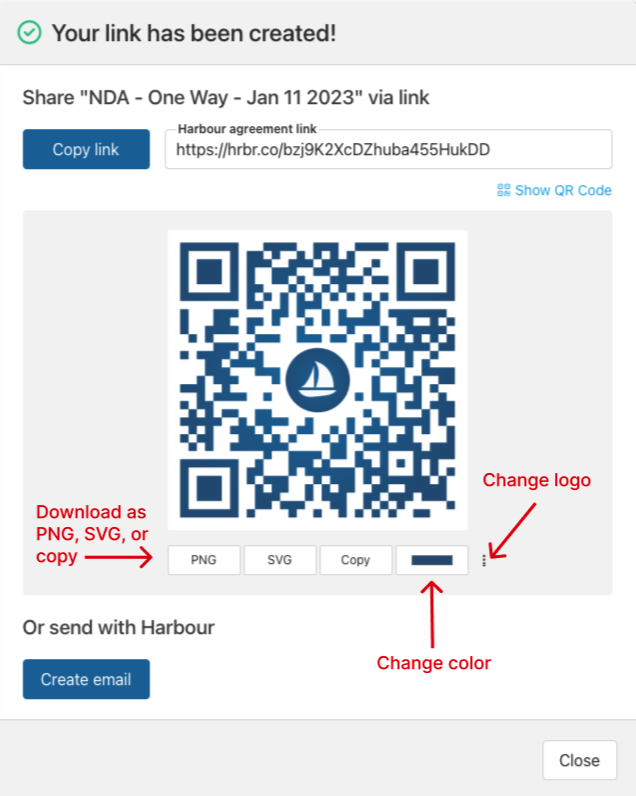 When would a QR code be helpful?
A simple scan of the QR code with a mobile phone opens the agreement link.
This is very helpful in situations where large numbers of people need to complete a specific agreement.

For example, on a production set you may need to have people complete W4s or Releases specific to that production. In that case, we recommend creating your agreement link and then downloading the QR code to post on-site.
Another situation where QR codes can be helpful, is at the entrance of private/secure locations or events. In this case, we recommend posting your QR code pointing to necessary waivers or NDAs right at the entrance of the secure area or location.
For more information about how QR codes could be helpful to you and your team, please email support@harbourshare.com.