Use the Review Document input to ensure your signer views the agreement before signing
Review Document input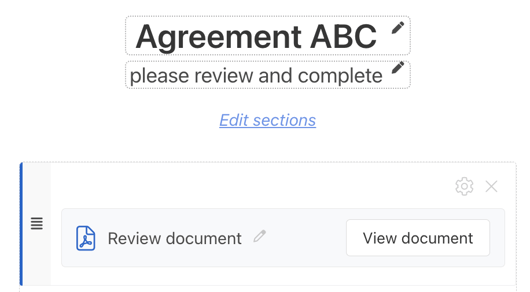 This input will automatically be added to the top of the signer view on each agreement. Access settings by clicking the cog wheel.
Require signer to view - this setting will make it so the signer must click View Document before they can successfully sign and submit the agreement.
Open to anchor - this setting is available for Word Document based agreements. With anchors in place you can set up the Review Document input to open to a specific page or body of text within the agreement. (learn more)
To add the Review Document input multiple times in your signer flow, it can be found in the miscellaneous input group on the left.